Featured Project
Doris Blackburn Preschool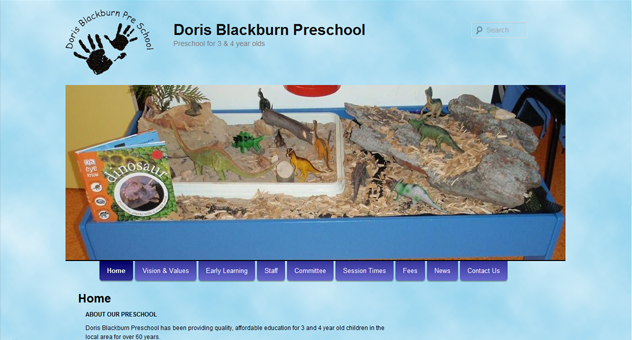 Click here to view
Doris Blackburn Preschool wanted a website to showcase the preschool, and its values, to prospective families.
Using bright, contrasting colours and a clear simple layout it is both visually stimulating and easy to navigate through the sites information.
The site uses a photo gallery slidshow to provide viewers a glimse into the activities Doris Blackburn provide. Also a News section allows the preschool to keep families, both current and future, up to date with the latest news.